Moderators: Admiral of the Fleet, Vice Admiral
...I had an awesome night. You guys rock (well except Zapper who keeps getting me killed...)
---
Mate, you're always welcome. There's absolutely no need to thank us you drunken, Scottish Rozzer. Now stop it or I'm sending
@ohsosharp
up to abuse you sexually.
---
---
---
You could pay him with Curly Wurlies.
---
Posts: 22
Joined: Sun Nov 18, 2018 3:31 pm
Location: At home - North Wales
Contact:
I love our evenings of fun although sadly due to some real life commitments I've not been on as much as I would have liked to.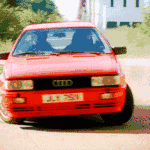 "He's got more fingers in pies than a leper on a cookery course!"
---
Posts: 1356
Joined: Tue Oct 23, 2018 7:14 pm
Location: Düsseldorf/ Germoney
Contact:
ohh
is it the long street Quatro?
@Rodweiller
"If in doubt, ....flat out" Collin McRae
---
Posts: 13
Joined: Wed Oct 31, 2018 9:06 pm
Location: sweden
---