SWO

Posts: 1355
Joined: Thu Jan 31, 2008 2:26 pm
Twitter: http://twitter.com/ohsosharp67

Not sure what I was looking for when I found this.
Last edited by
ohsosharp
on Tue May 30, 2017 10:38 am, edited 1 time in total.
R.I.P WhiteWolf69
Goodnight Ma xxx
---
SWO

Posts: 739
Joined: Sat Mar 29, 2008 7:06 pm
Gender: Male
He forgot the "I don't call 911" cap or shirt...
---
Vice Admiral

Posts: 2750
Joined: Sun Mar 08, 2009 12:39 pm
Gender: Male
Location: Over the hills and far away
Contact:
I'm actually at a loss for words after watching that tool and his 'tools'!
aka EvilB@stard
Insurgency Config maniac
Putting my hacks on your PC
---
Roxie's granddad carries a 9mm pistol and has a sword-stick walking cane. Legally, I add.
EASY NOW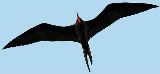 ---
I'll be honest lads. If I had to live in America i'd be armed to the fucking teeth too.
Anything worth shooting is worth shooting twice. Bullets are cheap and lives are priceless.
---
Vice Admiral

Posts: 2882
Joined: Wed Jan 16, 2008 10:59 pm
Gender: Male
Location: Birmingham
to quote Robbin Williams 'you have the right to bear arms, or the right to arm bears, whatever the fuck you want to do' - there's a reason as to why there's so many gun deaths.
---
bad people have guns. therefore good people feel as though they need them. the states is too far gone to try to apply the kinds of laws we have. there just is no easy answer for them i'm afraid.
EASY NOW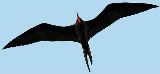 ---
to feel that you have to carry that amount of hardware everyday must be terrible, he is more prepared for a mugging than anyother thing and that is a sad day. to feel that vulnerable must be shit.

Although i must admit i normally have a victorinox, leatherman or my leatherman tread on me but thats because i mountain bike a lot and i also work at a marina and carry a good rope knife but not a handgun....
---
Chief Petty Officer

Posts: 99
Joined: Mon Aug 15, 2016 5:16 pm
Gender: Male
He's prepared for the sum total of jack shit. You could get the upper hand on the majority of these prepper / EDC gun nuts with inflating a paper bag and bursting it. I have endless arguments on FB with gun nuts. "If you ban guns then only criminals will have guns" "The only thing that stops a bad guy with a gun is a good guy with a gun" and all the other bullshit arguments they can come up with. "an armed society is a polite society" Is my favourite of their nonsense. Since 2011 guns have accounted for more deaths than automobiles in the USA. The USA is astonishingly violent and homicidal. By far and away the most murderous western nation by a country mile.

USA hand gun homicides for 2007, 7,398
UK hand gun homicides for 2007, 2.

End of story.

"We don't have a gun problem, we have a mental health problem"

Aye, in the same way Jurassic Park had a fucking fence problem.
---
40,713 head of population per hand gun homicide.
3,066,0000 head of population per hand gun homicide.
quite the disparity.
what's your suggested course of action hawkie?
EASY NOW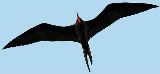 ---
Who is online
Users browsing this forum: No registered users and 2 guests