Vice Admiral

Posts: 2825
Joined: Wed Jan 16, 2008 10:59 pm
Gender: Male
Location: Birmingham
Not a bad setup but I suppose he can afford it


---
Vice Admiral

Posts: 3530
Joined: Sat Apr 19, 2008 3:22 pm
Gender: Male
Location: Birmingham
At first I thought he was joining EBS.
---
yawn.
EASY NOW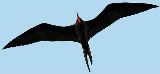 ---
Admiral Of The Fleet

Posts: 3815
Joined: Mon Jul 30, 2007 10:10 am
Gender: Male
Twitter: http://www.twitter.com/age_dub
Location: Essex
Contact:
We needs to spring for a tripod
HILARIOUS Youtube videos
--->
Donate to keep EBS alive
<---
If you have problems, be sure to check the
Guides Section
for simple idiot-proof guides with screenshots 'n' all.
---
SWO

Posts: 1527
Joined: Sun Sep 19, 2010 8:40 pm
Twitter: Tw@tter? No - I'd rather die
I love Terry Crews, he's funny as. Anyone else watch Brooklyn99?
Terry in the EBS crew? Hmm, he'd never put up with Spawnsy............
---
Vice Admiral

Posts: 3530
Joined: Sat Apr 19, 2008 3:22 pm
Gender: Male
Location: Birmingham
Me Blue, love it.
Cheer up Spawns.
---
i've nothing against the man.
i'm a big fan of 99. love it. just my daft sense of humour.
the vid was full of unnecessary waffle, that's all. just state the spec and that's it.
here's my dog.
wow. great.
EASY NOW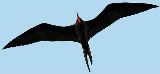 ---
Vice Admiral

Posts: 2825
Joined: Wed Jan 16, 2008 10:59 pm
Gender: Male
Location: Birmingham
He's easily distracted isn't he.
---
this is the case. that's what all the other stuff is going to go into.
yeah cool terry. we know, we're the pc gamers you're talking about.
this is the power supply i bought. that goes into the case i bought.
really? i thought it plugged into the wall mate, and the motherboard plugged into that.
good job he showed me the box with the motherboard in it, and then explained that that also would go inside the machine. otherwise i'd have been wondering what on earth he was going to do with it.
it made for some tediously slow and painful watching.
EASY NOW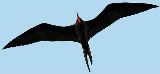 ---
Sub Lieutenant

Posts: 151
Joined: Fri May 13, 2016 5:45 am
Gender: Male
Location: Moretusburg, Antwerp, Belgium
I have to agree with Spawnsy on that, it is slow and i have the feeling he's talking to his kid.
But the reason why he joined the gaming community is something I like, he want to bond more with his kids.
---
Who is online
Users browsing this forum: No registered users and 1 guest