Captain

Posts: 1052
Joined: Fri Oct 21, 2011 6:12 pm
Gender: Male
Twitter: https://twitter.com/stevesmediasolu
Facebook: https://www.facebook.com/srw1966
Location: From Leeds, live in Scarborough
All my life growing up a game was a game, monopoly, Cleudo, Frustration, Operation, whatever, you just played it win, lose or draw. There was never a you cannot use the dagger, Pal-mal is out of bounds, you cannot take out the heart. BF1 is full of flyboys been complete wankers, snipers been complete wankers, campers been complete wankers, but been a wanker with an AT gun is frowned upon on infantry when so many other annoyances are OK, even if no other bullet rounds available for other weapons. The game is what it is, if it allows it, it allows it just like using a dagger in Cluedo. The stronger players love it when they are winning, but all of a sudden the game is shit when they are losing or dying a lot. This may be a reason to not buy the new BF. The games are what they are so please ffs just go with it and stop the fucking moaning.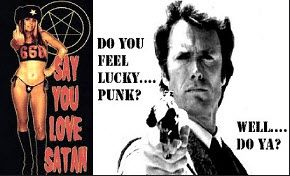 Dip me in honey and throw me to the lesbians!
---
SWO

Posts: 1353
Joined: Thu Jan 31, 2008 2:26 pm
Twitter: http://twitter.com/ohsosharp67
Well said.
R.I.P WhiteWolf69
Goodnight Ma xxx
---
Who is online
Users browsing this forum: No registered users and 1 guest