I have him

<нет Leon> <STEAM_1:1:167881389> <87.188.115.113> CONNECTED from <Germany>

tis done
---
<Big Tony> <STEAM_1:1:37659809> <94.193.171.156>

banned for a week for being abusive to players
---
Warrant Officer

Posts: 1190
Joined: Tue Apr 18, 2017 3:06 pm
Gender: Male
Steam: =EBS= Ztranier [DPT]/ http://steamcommunity.com/profiles/76561198008007768/
Location: Düsseldorf/ GER
ahoy all,
today i have kicked Galilath twice from the Insurgency Server.

I/We were spectating him, going to almost kepping Points doing nothing for the Team, we needed guns for Shooting enemies at that time cause they were still spawning in our back but he didn´t do anything but taking care on his stats.

here is a steam chat what i have had with another EBS Member today while playing :

check out your score you have the same kills as galliath
: yet he has 500 points more than you
: even though it looks like he never capped a poitn
: because he stays on point until 95% then jumps off

this behavior Forces that other Team members who just want to rush through Points getting trapped, and actually cap the Points altough it was not theire fault

when i told him that thats not the right way to Play together as a Team, he said that he can´t imagine what he was doing wrong, although other EBS Members also told him that this way to Play isn´t very gently, its normal to Play like this
then he told me i should stop crying.
thats been the reason why i have kicked the first time tonight

after a while he rejoined the sever, and i was able to see him pushing friendly Gamers( he did it to me several times the last few days) out of theire positions or running around in front of the to get a better killing spot, didn´t talk at all, neither on discord,(he has been the whole evening there) nor ingame.
he didn´t appoligise for his bad behavior or asked for exuses or enlightenment.

when we were playing the tell map tonight we started on the prime Point i turned left, ran forward and jumped down the lane to cover the dry river, left of the Buildings, I had already laid myself in cover with my using my bipod, and after a few seconds Gali TK me.waited for his comment for half a Minute at least, but nothing at all.

thats been the Moment when i have decided to kick him the second time from the Server tonight
---
yeah, i've had enough of complaints about galilath now. D, can you add him to the ban list please mate. enough is enough. cheers.
EASY NOW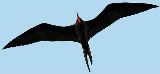 ---
still trackin bugs so picked this up, banned from server and discord
---
Warrant Officer

Posts: 1190
Joined: Tue Apr 18, 2017 3:06 pm
Gender: Male
Steam: =EBS= Ztranier [DPT]/ http://steamcommunity.com/profiles/76561198008007768/
Location: Düsseldorf/ GER
---
Warrant Officer

Posts: 166
Joined: Fri Jun 23, 2017 6:48 pm
Gender: Male
Location: London
Contact:
I have to say Ztrainier made the right decision, he showed great responsibility as the admin and ensured even excellent players cannot break the rules - we don't make exceptions even for regular players. He had multiple warnings in past 4 weeks but chose to ignore them.

Galliath was always nice to me, however when I spoke to other players about his behaviour they mentioned that he would completely change personality on the server when there were no EBS players present......shouting at people, yelling at them, stealing all the kills, capping without communicating to them and of course we can't have people displaying two separate personalities on the server.

As I read somewhere once....roses are red, violet's are blue, I am schizophrenic and so am I.

Unfortunately until he can demonstrate that he treats a random player with the same respect as towards someone like Spawnsy, and he plays for the team communicating regularly then we will welcome him back with open arms, hugs and a virtual beer.
Dyin' ain't much of a living boy!
---
that's a lovely sentiment morphed, but he's banned, and he's staying banned.
frankly, he was lucky to last as long as he did.
EASY NOW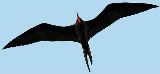 ---
Vice Admiral

Posts: 2749
Joined: Sun Mar 08, 2009 12:39 pm
Gender: Male
Location: Over the hills and far away
Contact:
It's not the first time he's been banned, but it will be the last!
aka EvilB@stard
Insurgency Config maniac
Putting my hacks on your PC
---
Warrant Officer

Posts: 153
Joined: Mon Sep 21, 2015 8:57 pm
Gender: Male
Steam: Spacechimp3000
REZNOV (Russian) came on at 9:47 today, whilst the whole team was doing pretty well. Spawned in, shot another player but didnt kill him, then emptied a clip into me and then left straight away. The Ban Hammer, if you please. (A whole squad of EBS can verify this).
Gimme all your bannana's
---
Who is online
Users browsing this forum: No registered users and 2 guests